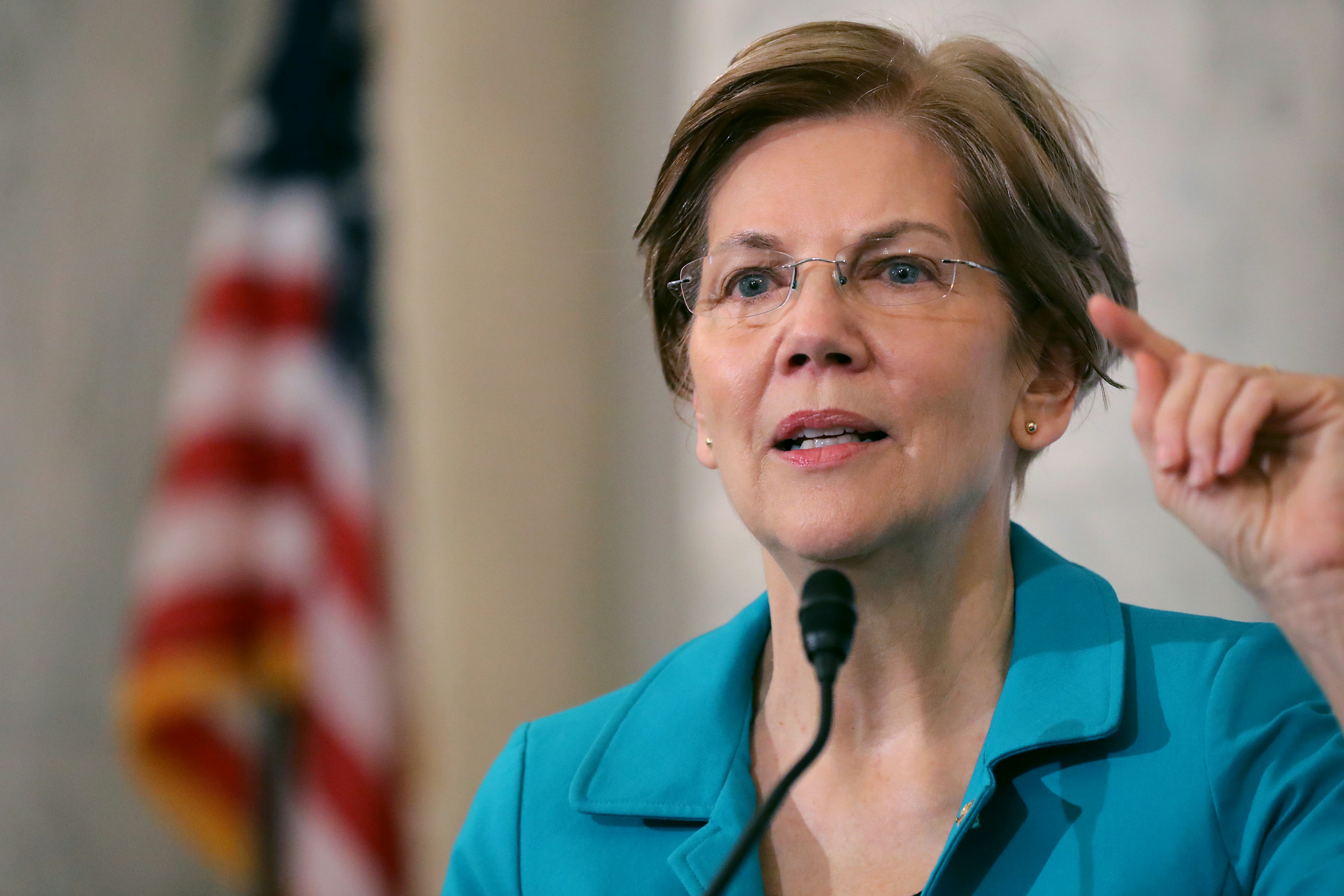 As the government shutdown drags into 2019, some 800,000 federal workers are still furloughed or working without pay something one contender for the 2020 Democratic presidential nomination underlined Tuesday on Twitter. Sen. Elizabeth Warren will donate her salary during the shutdown to a non-profit until the government is reopened, she tweeted. She is one of a growing number of Democrats to do so.
"Over 7,000 people in Massachusetts have been sent home or are working without pay during the #TrumpShutdown," Warren wrote. "Until @realDonaldTrump re-opens the government, I'm donating my salary to @HIASrefugees, a nonprofit that helps refugees and makes our country stronger in the process."
Warren presented the donation as a way of showing solidarity with federal workers, noting the number affected in her home state of Massachusetts. Congress is still paid throughout the shutdown. The group she chose to donate to, HIAS, is a Jewish nonprofit that works to protect refugees, help with resettlement, and provide legal services.
Tuesday's tweet was not the first time Warren has drawn attention to the way the shutdown affects workers. Her pinned tweet on Twitter, from Dec. 22, also noted the lack of pay for workers during the holiday season. "This shutdown was completely avoidable," Warren wrote. "Now, hundreds of thousands of federal employees will go without a paycheck over the holidays as @realDonaldTrump throws another temper tantrum over his stupid wall. Republicans latest attempt to divide and distract us."
More to come ...